Prof. B.Rajeevan is an eminent writer, literary critic and a professor of Malayalam. The primary focus of his work revolves around aesthetics, political philosophy, history, cinema & literature.
He was born on July 26th 1946 at Kayamkulam, Kerala. He did his post graduation in Malayalam Language and Literature at The University College Trivandrum. He was a full time research fellow in the department of Malayalam, University of Kerala with UGC scholarship during 1969 – 1972.
He has authored nine books and his thought provoking essays have been included in many anthologies and other notable publications. He holds a position as a jury member of the Kerala State Film Award Committee(1989) and is also the Chairman of the Jury on the John Abraham Award Committee.
Books
Pralayananthara Manavikatha: Sabarimalayute Paschathalathil (2018)
Jaivaraashtreeyavum Jana Sanchayavum ( Biopoltics and Multitude ), 2013
Vakkukalum Vasthukkalum (Words and Things ), 2009
E.M S­nte Swapnam, 1999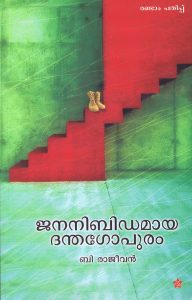 Jana Nibidamaaya Danthagopuram, 1995
Varthamaanathinte Charithram, 1992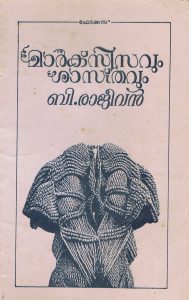 Marksisavum Shaasthravum, 1990
Anyavathkkaranavum Yogavum, 1989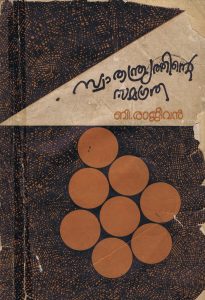 Swaathanthryathinte Samagratha, 1979
Other published works
Kerala development Experience (Institute of Social Science, New Delhi), 1999
Srushtiyum Lakshyavum Oru Aweshanam ( Chintha Publishers ) Cultural Formation of Kerala Kerala Gazetteers, 1990
Kalavimarsham : Marksist Manadandam, 1983
Awards
Kerala Library Council Award­, 2015
M.N Vijayan Award , 2014
O.V.Vijayan Puraskaram, 2013
Dr. C. P. Menon Purasakaram, 2013
Kerala Sahithya Academi Award, 2012
Basheer Puraskaram, 2011
Narendra Prasad Foundation Award, 2011
Guru Darshana Award, 2011
Dr. Shanthakumaran Thampi Foundation Award, 2011
HRD Senior Fellowship, 2003­
Seminars attended
International Conference On Deleuze, at Manipal university, 2015
National seminar on Literary criticism organised by Sahitya Akademi, New Delhi­, 2013
ICPR sponsored National Seminar on Rethinking Modernity, ­2001
Inter University All India Seminar on Guru Nanak, Kabeer and Sree Narayana Guru, 2000
International seminar on Kerala Development Experience, 1996